16.03.2015
More than an active holiday
When thinking about your holiday, you probably asked your friends & family to recommend you a destination which can offer you all, or at least most services and facilities you need to completely enjoy those days you've been waiting for the whole year.
But let's be honest – each tourist is time limited and thus not able to really try and explore everything that certain destination has to offer. Also, when travelling with children, finding fun & exciting activities for them could be very challenging for parents, especially if you need to drive around through traffic jams and struggle with finding free parking space and carry around all equipment you need just to have fun :-)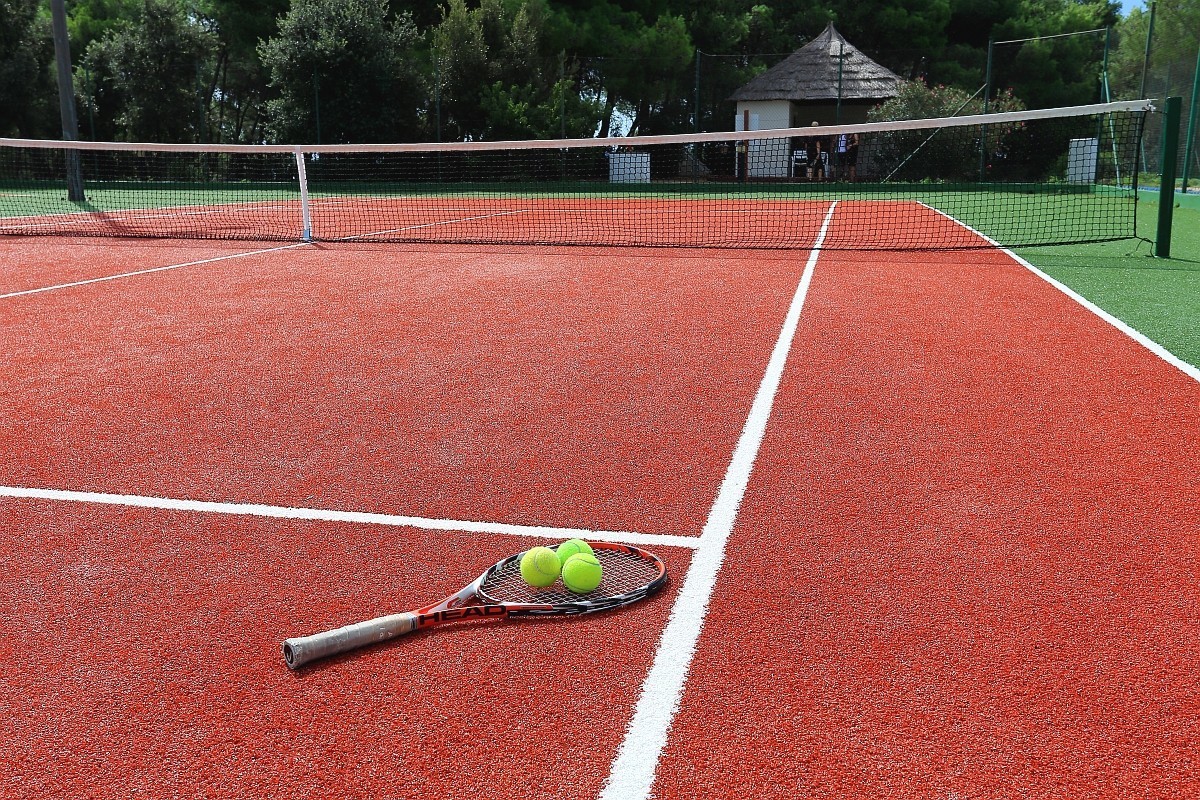 We in Pine Beach truly believe in providing a complete and full service at one place in order to make your family holiday more relaxing but in the same time active and fun. Yes, we want you to spend time with your family enjoying summer in its full and not thinking and worrying about meals, activities whole family can participate in, parking and the rest of the things that just won't let you to free your mind and indulge yourself. Hm...but hey – that's what vacation is all about!
If you are one of the lucky people who visited or will visit Pine Beach, you will see how rich scope of family activities in one resort could be. As our guests, already know, not just Pine Beach sport and animation program is rich, but we also provide full equipment which is, or course, included in the price. Yes, you got it right – full equipment for all activities is included in the price and no, you don't have to bring anything else with you. When hear this – many parents say Yeeeeeey!!! because they know their car won't be swamped and journey to Pine Beach will be more cozy and comfortable for everyone :-)
Well, it's time to say what sport and animation services are at your disposal so let's start with a number – more than 30. Pretty good, right? During the day and in the evening. Even better ha? :-)
Yes, in Pine Beach you can choose an activity that suits you the most:
• if you prefer spending your time close to or in the sea, you can try sailing, kayaking, windsurfing or water polo
• beach lovers will enjoy aqua aerobic, beach volley, soccer, beach games and Olympics
• if you are skilled with hands, you can play tennis, table tennis, basketball or archery
• guests who need additional motivation and feel more comfortable exercising within the group can try aerobic, step aerobic, pilates, yoga, keep fit program, power walking, morning stretching or dance school
• adrenalin lovers can test their strenght in Adventure park or on Climbing wall
• children are most attracted by Mini golf, Mini and Kids Club while teenagers will probably want to have their own private time by joining Sport or Teen club and lounge
It's important to say that both, adults and kids, participate in ALL of these activities and that evening program also follows this concept with animation for kids but for adults as well.
In 2014, the biggest attraction were new sport courts which have been completely renovated: 4 new tennis courts with artificial grass, 3 tennis courts with super-soft surface and new soccer field with artificial grass were a huge hit among the guests. We are very proud that Croatian Ministry of Tourism also supported and recognized this project as very important for development of unique and different type of national tourism offer that has positive impact on local rural community.
Besides we are enthusiastically promoting active holiday in general, Pine Beach Team is very active in supporting sport groups and events by rewarding the winners. Thus, we are very proud that we had an opportunity to ride breathtaking horses with riding club Jarun, exercise on demanding gymnastics still rings with club Sokol, play football with children in Pakostane and be on a dance floor with dance sport club H-8.
2015 also brings additional improvements and investments in Mini Club and Adrenalin park where the continuous bailing system – the newest safety system will be installed. Not just it provides complete safety for our guests, which is our highest priority, but also brings additional moving flexibility because all elements will be connected with and to one line meaning climbers will be able to move through the park more easily. Of course, it wouldn't be interesting to you if there were no new elements...so don't worry, we won't disappoint you there because this is how we do it in Pine Beach! :-)
Stay active and start the countdown because summer is about to come very soon!
Pine Beach Team