There are two coffee bars at Pine Beach Pakoštane: Mareto and Jedro
Here you can enjoy the beautiful view of the sea and relax while sipping your favourite drink. In addition to drinks, we offer ice cream, fast food, and pastries which we make ourselves, all at affordable prices.
The Mareto Bar is located in the central part of the Pine Beach resort. Its open air terrace covered with reed lets you relax with your favourite drink and a perfect view of the Adriatic Sea. For fans of sweets we serve fresh pastries from the Pine Beach kitchen and Ledo ice cream daily. In the evening you can enjoy a variety of cocktails for the duration of the entertainment's programme.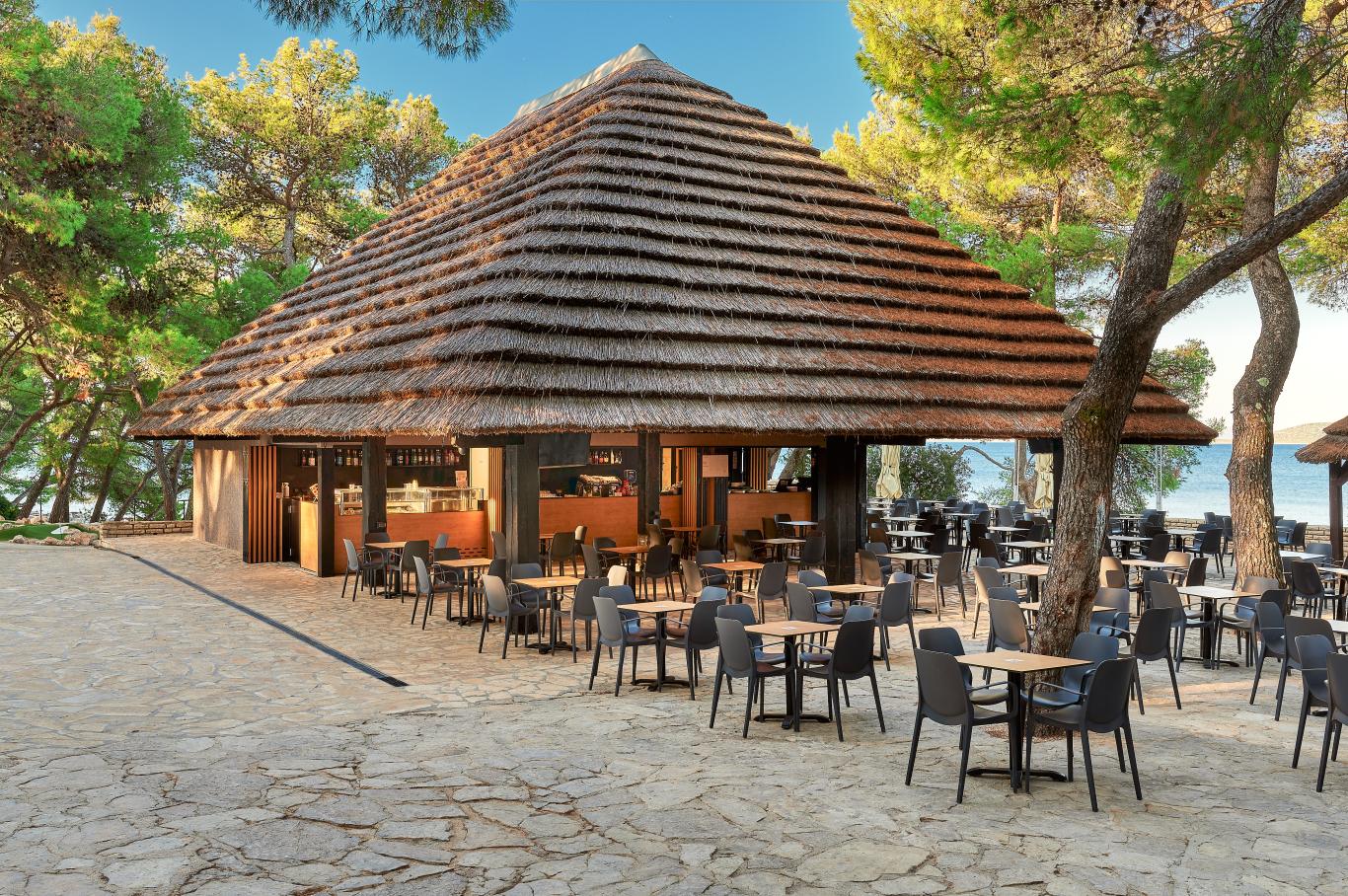 The Jedro Bar is located along the sandy beach of the Pine Beach resort. Its terrace allows you to refresh yourself during your stay at the beach with a favourite drink or ice cream. If you get hungry from the many activities, you can treat yourself to a hot dog, hamburger and fries as a snack between the main meals.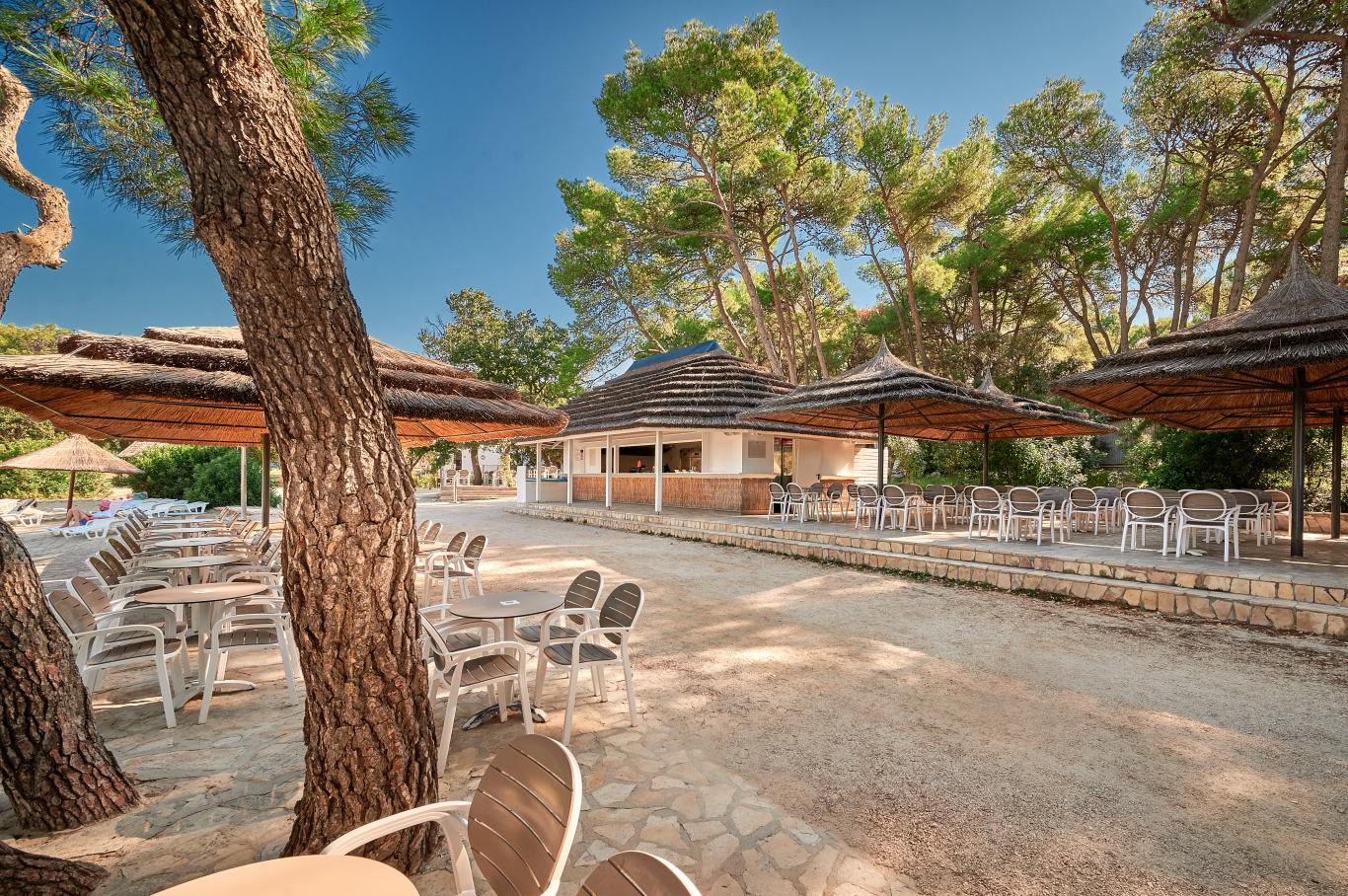 Bungalows - all inclusive
Premium Glamping Home - all inclusive
Big Mareto Bar 8am - 12pm
Jedro Beach Bar 10am - 8pm