Vacation with children can often keep parents as busy as they were at home. Pine Beach Eco Resort has taken great care to make sure your vacation in Croatia with children is indeed a vacation for you too.
Apart from over 20 free activities that children can participate in we have prepared some areas dedicated to those who matter to you the most. Safe and fun play areas for children will for sure make for some of the highlights to your children. Organised activites and games for kids supervised by our carefully picked staff will keep your children entertained and happy on your All inclusive vacation in Croatia.
Activities and play areas for children
Pine Beach Eco Resort offers your little ones plenty of fun. With play areas and supervised group activities for children our experienced and animating staff will make sure your children are making new friends and great memories while you're relaxing.
In Pine Beach Eco Resort your children can enjoy free sports such as tennis, and we even have a mini tennis court for the young ones, so they can enjoy the game on a court that is the right size for them. Kayaking and paddleboarding are always popular on family vacations, especially in clear Croatian waters.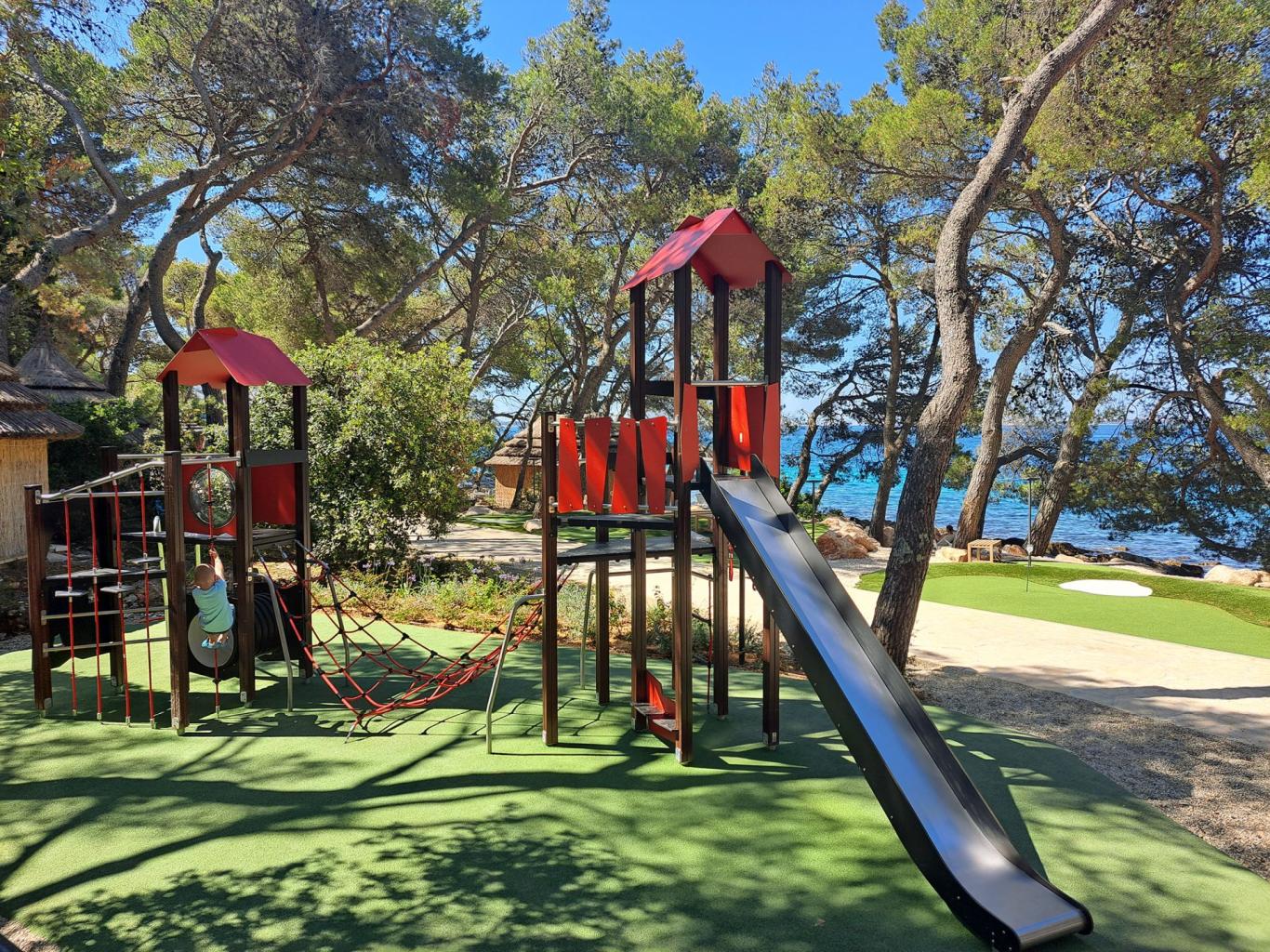 Trampolines and the Pirate Ship obstacles course are some of the favorites with the kids of course, and there is a slide too.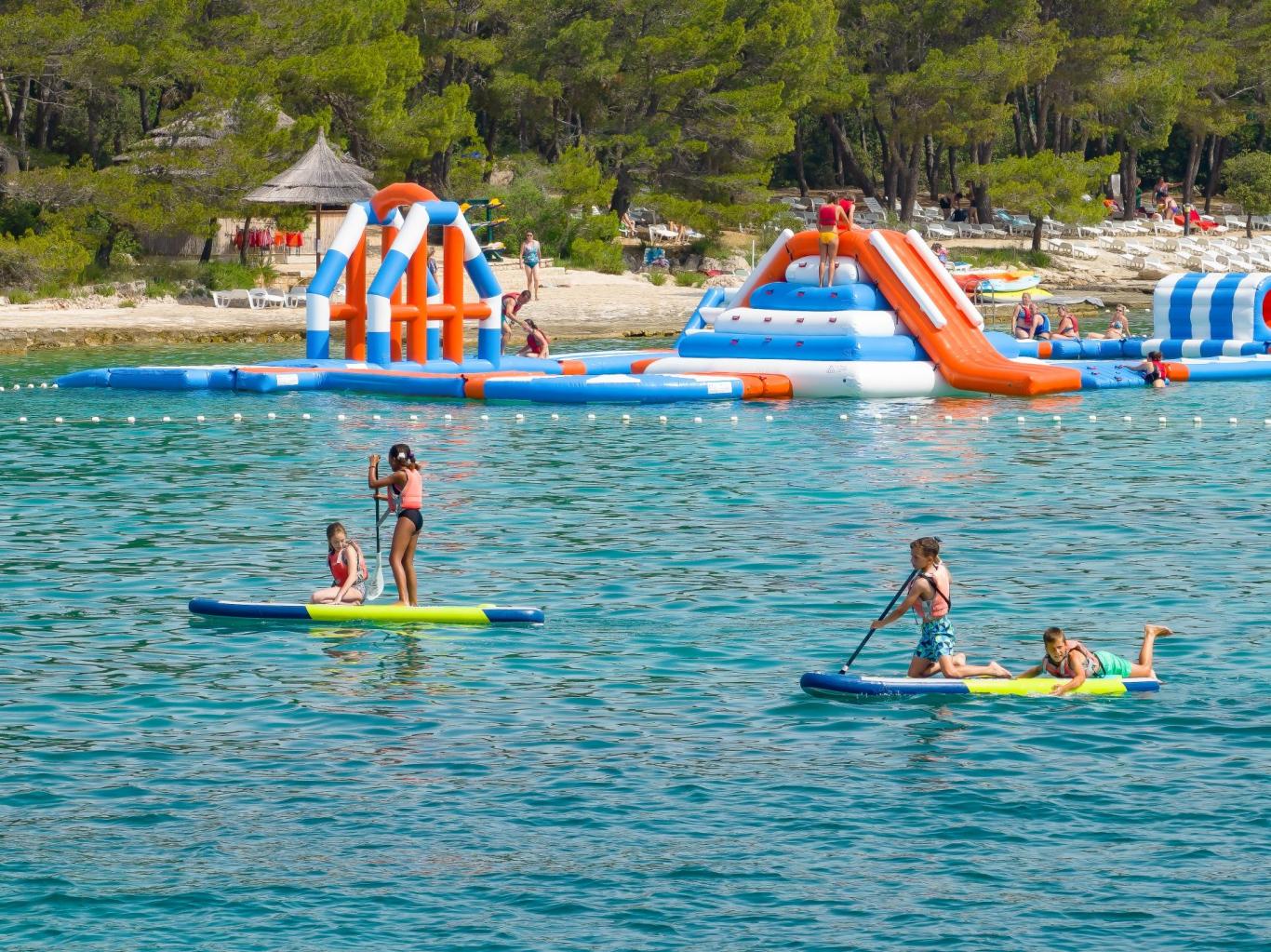 Our inflatable water challenge course on the beach is everyone's favorite, and it is suitable for the whole family, so make sure you try it.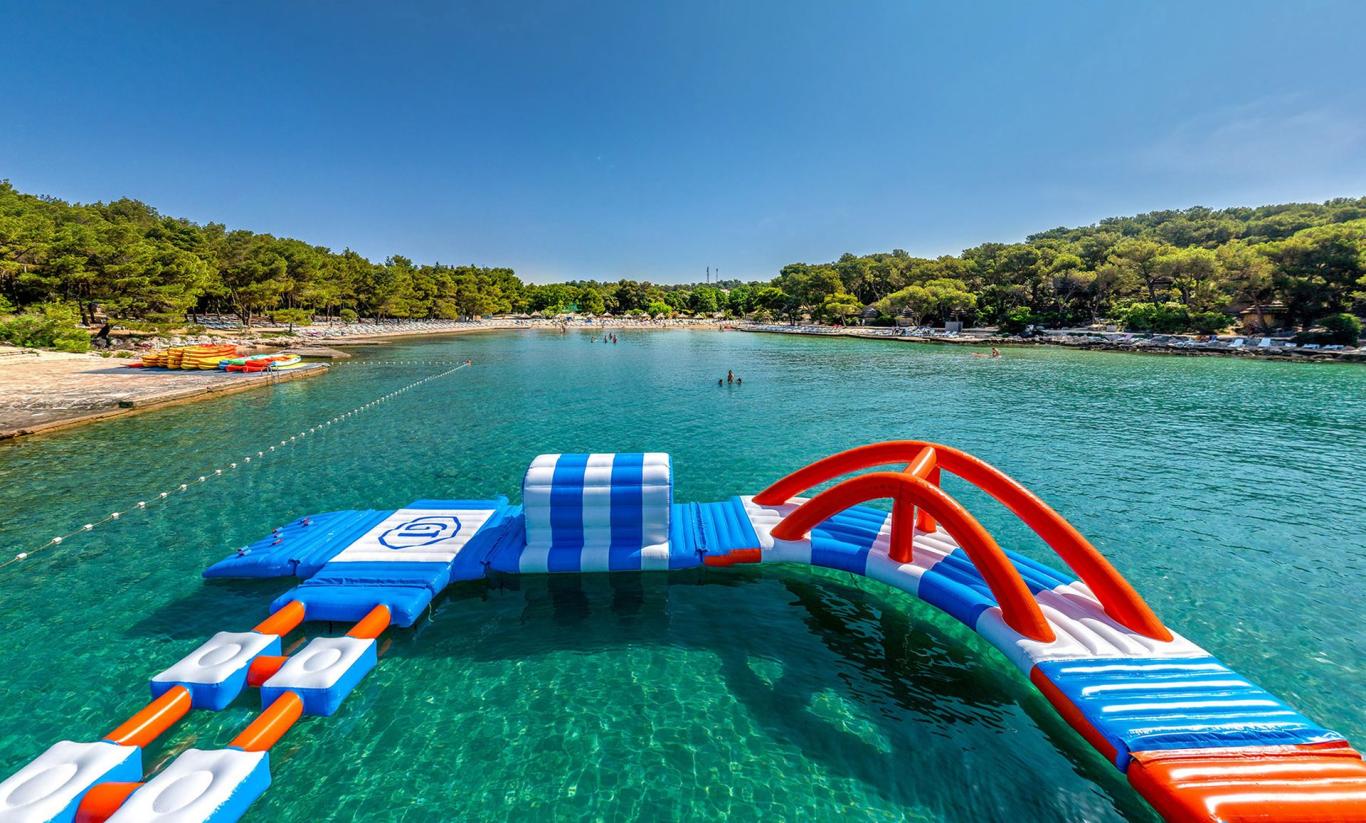 Our Mini Club is open every day 9:00h - 12:00h and 15:00h - 18:00h where our friendly staff will take care of your little ones and orginize all kinds of fun activities for them, where they can make friends and memories.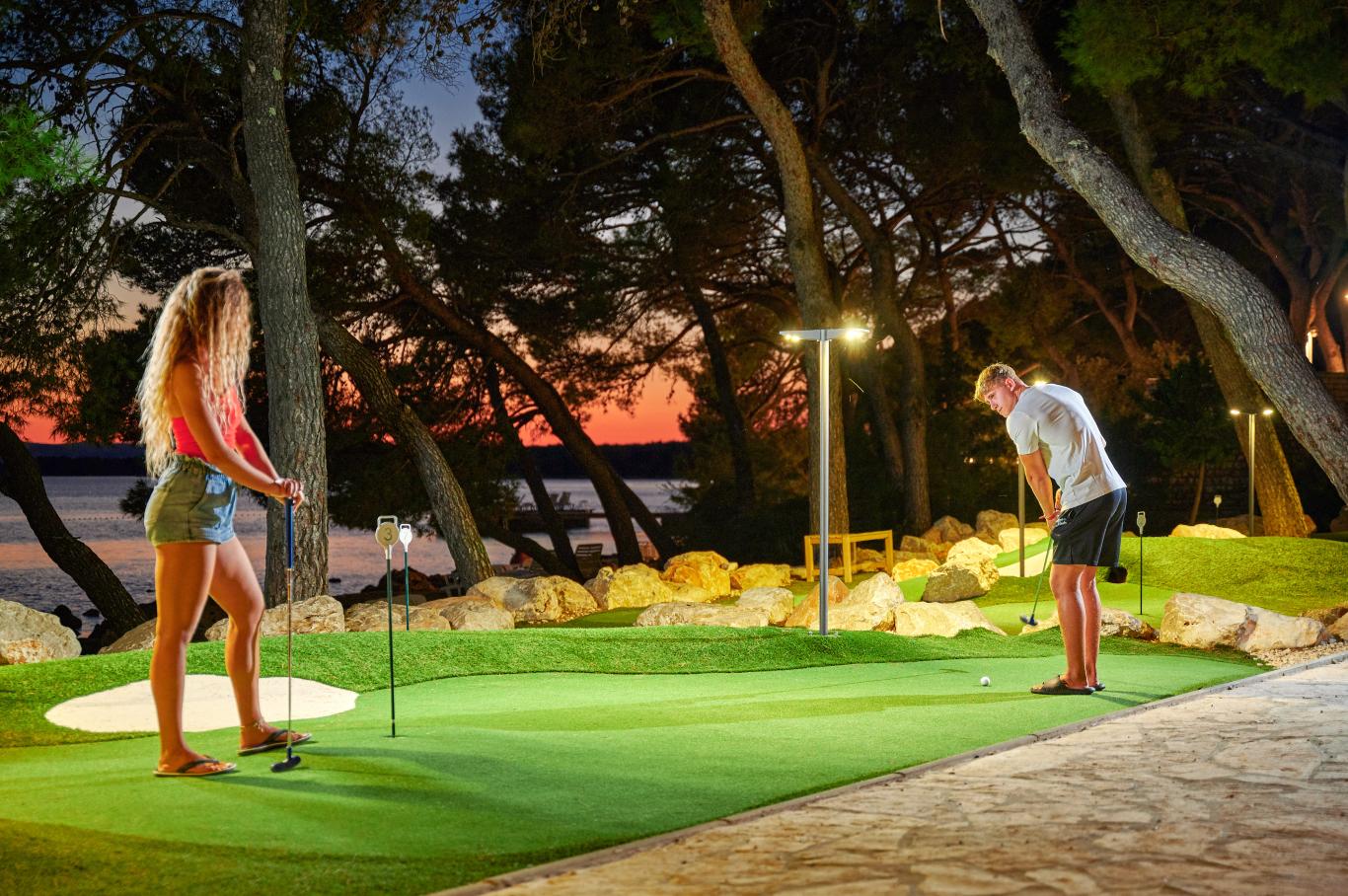 There are plenty of other activities and sports that are suitable for children, such as beach volleyball, basketball, football, mini golf and more, all to make your family vacation in Croatia great fun for you and your kids!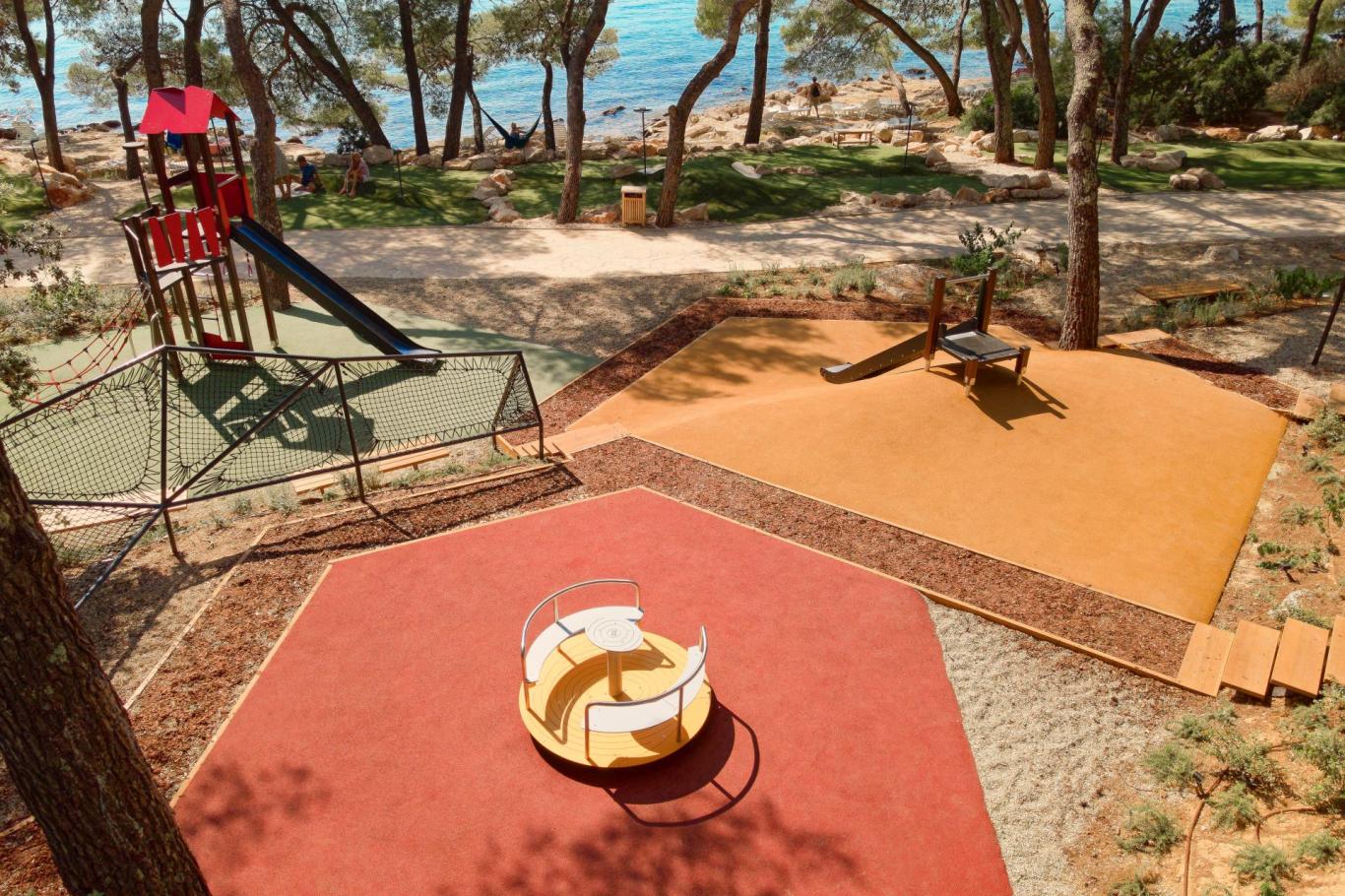 Bungalows - all inclusive
Premium Glamping Home - all inclusive
ALL INCLUSIVE
ADVENTURE PARK

AEROBIC

ARCHERY

BASKETBALL

DECK CHAIRS

ENTERTAINMENT

FOOTBALL

KAYAK

MINI CLUB

MINI GOLF

PARKING SPACE

RESTAURANT

SAILING

SMALL GYM

SUN UMBRELLA

TABLE TENNIS

TENNIS

VOLLEYBALL

WI-FI

WINDSURF