Who are we
Charmed by the natural beauty of Pakoštane, the famous Belgian adventurer and water polo champion, Gerard Blitz, chose this place on the east Adriatic coast in 1960 to establish the first tourist resort within the world famous chain Club Mediterranee.
After 45 years of collaboration under the name Club Pakoštane, we changed the name to Pine Beach Pakoštane and since 2006 we have operated independently although still continuing the best traditions of our founder, with a focus on eco-tourism and Robinson tourism, active holidays and traditional Mediterranean cuisine.

Proficio d.d. Podružnica Pine Beach Pakoštane a joint stock company for hospitality and tourism
Brune Bušića 45, HR-23211 Pakoštane
VAT number: 39508009387
Commercial Court in Zagreb:
Court registration number: 1723456-1
Share capital: 39.129.080,00 HRK
Management: Željko Butorac
RAIFFEISENBANK AUSTRIA d.d. (Zagreb, Magazinska cesta 69), IBAN: HR8724840081401000047, SWIFT: RZBHHR2X
Pine Beach Loyalty Program
Join our Loyalty Program to get access to an exclusive booking discount and collect points for our merchandise store.
Click here to
---
---
Save 5% by booking directly
By joining our Loyalty Program you will get acces to direct booking discount of 5% reserved exclusively for our Loyalty members.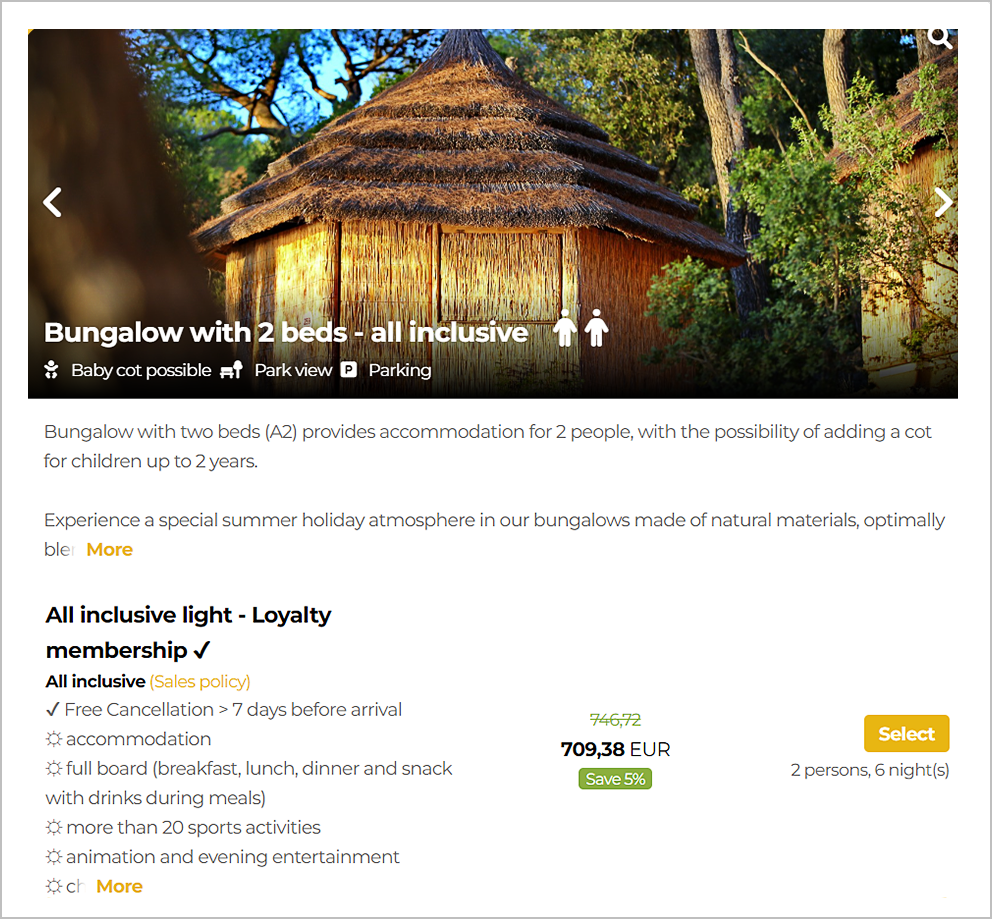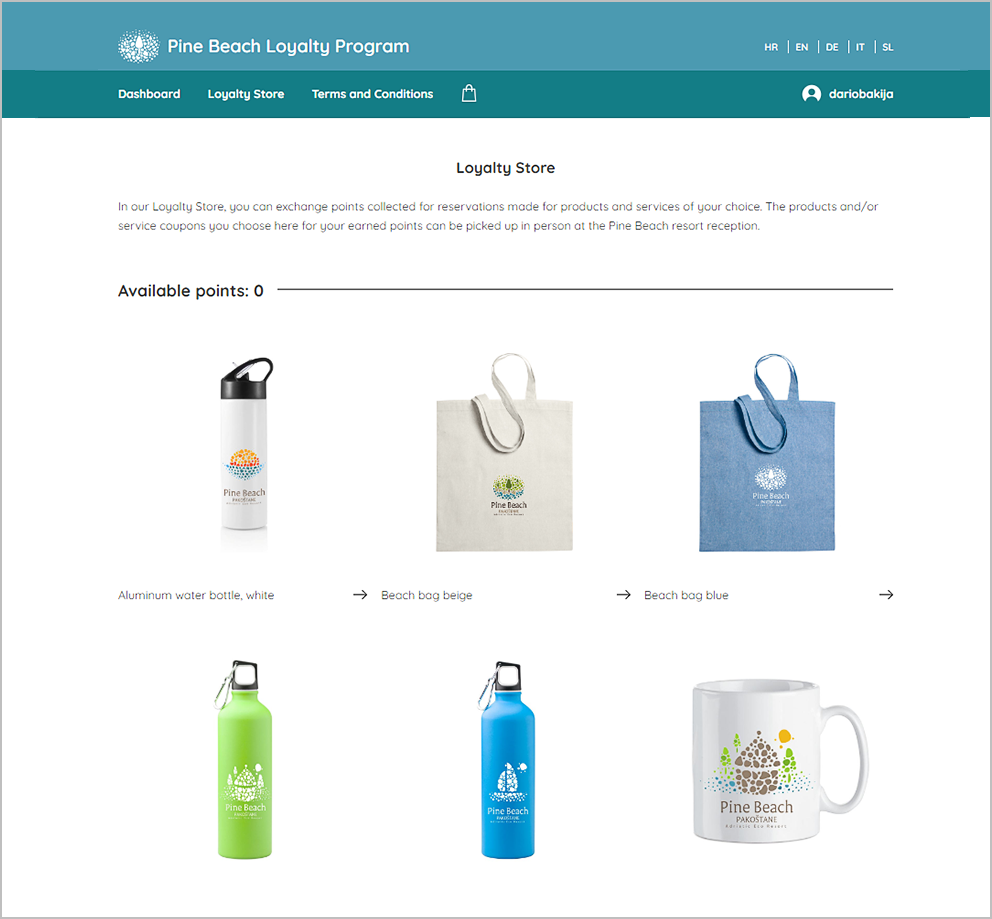 Your bookings will be converted into Loyalty Points, which you can use in out members-only Loyalty Store in exchange for gifts and services of your choice!
Click here to
---
---
CONTACT NUMBERS
INFO CENTER
Reservations (Monday - Friday / 08 - 16h)
T. +385 (0)23 253 060
F. +385 (0)23 253 059
Accounting
T. +385 (0)23 382 807
F. +385 (0)23 382 806
Reception Desk (June - September / 08 - 23h)
T. +385 (0)23 382 800
F. +385 (0)23 382 810
B2B
T. +385 (0)23 250 961
F. +385 (0)23 253 059