Undoubtedly the most beautiful beach in all of Pakoštane is none other than our very own, inside the Pine Beach resort. This natural sandy gem is all you could ever ask of a beach. Situated in a natural cove, it is shallow, well shielded from waves and gets deeper very gradually. Because of this splendid feature, you can easily chill in the shallow sandy areas, and it is perfectly safe to let small children enjoy the water alone, since even the little ones can stand in the water, far offshore.
Beautiful sandy beach
The beautiful, natural, sandy beach at Pine Beach is one of the main attractions of the resort. Besides sand, our 1 km long coast also offers hidden cliffs and wooden pontoons for sunbathing and swimming.
Great times await you at the most beautiful sandy beach in Pakoštane, so don't wait, book your amazing all inclusive vacation now!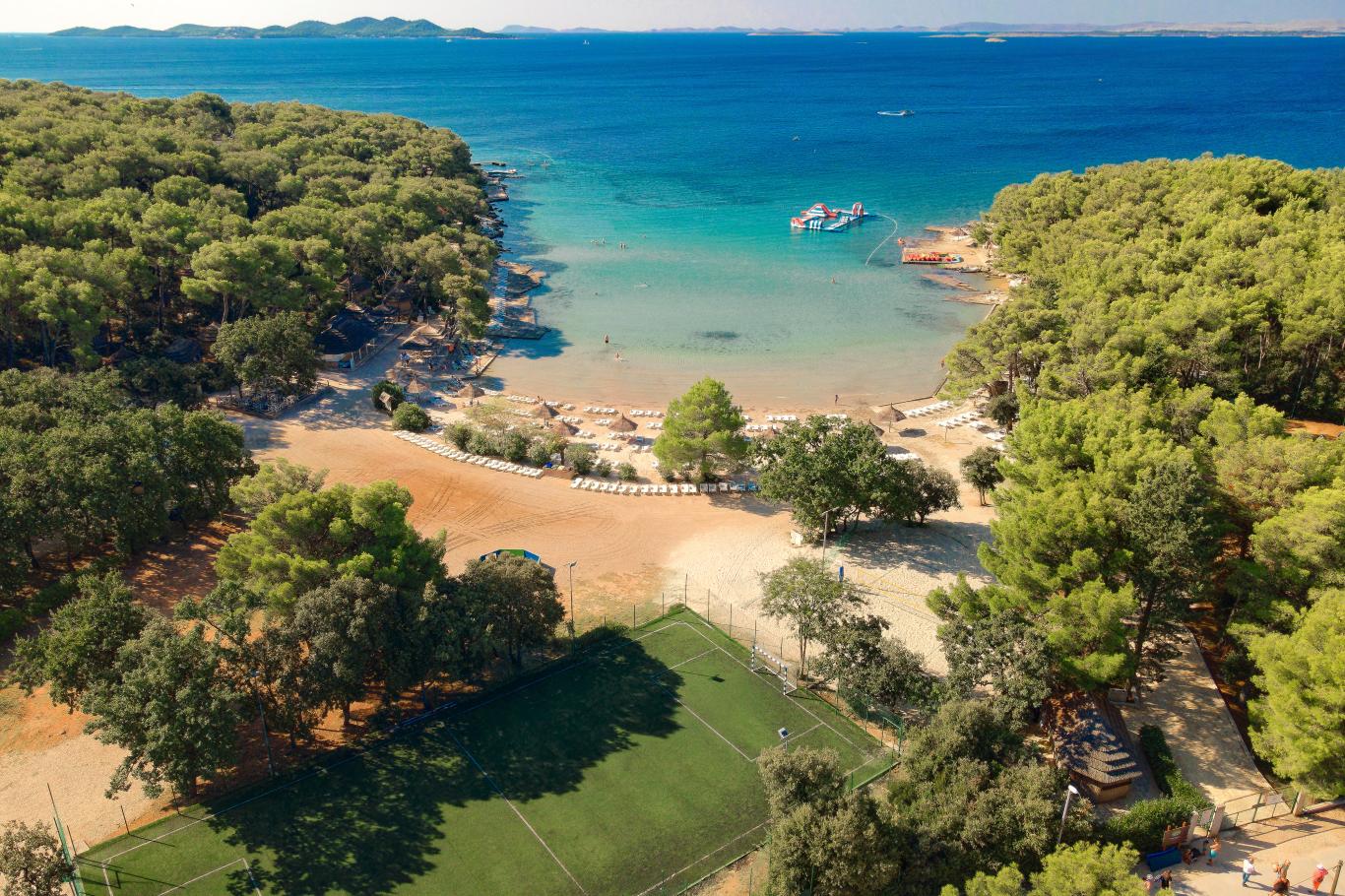 There is far more than just beauty to our beach, however. Pine Beach Adriatic Eco resort has all kinds of fun for you and your loved ones, all included in your vacation package! Kayaking, sailing and windsurfing are only the most popular of many sports and activities you can enjoy on our sandy beach and around it. Our friendly animators organize various games and fun activities right there on the beach, so your beach time is guaranteed to be great fun.
Should you need to take a rest from all that fun, our Jedro bar is right there at the beach ready to serve you refreshments, or feel free to use one of many free deckchairs available.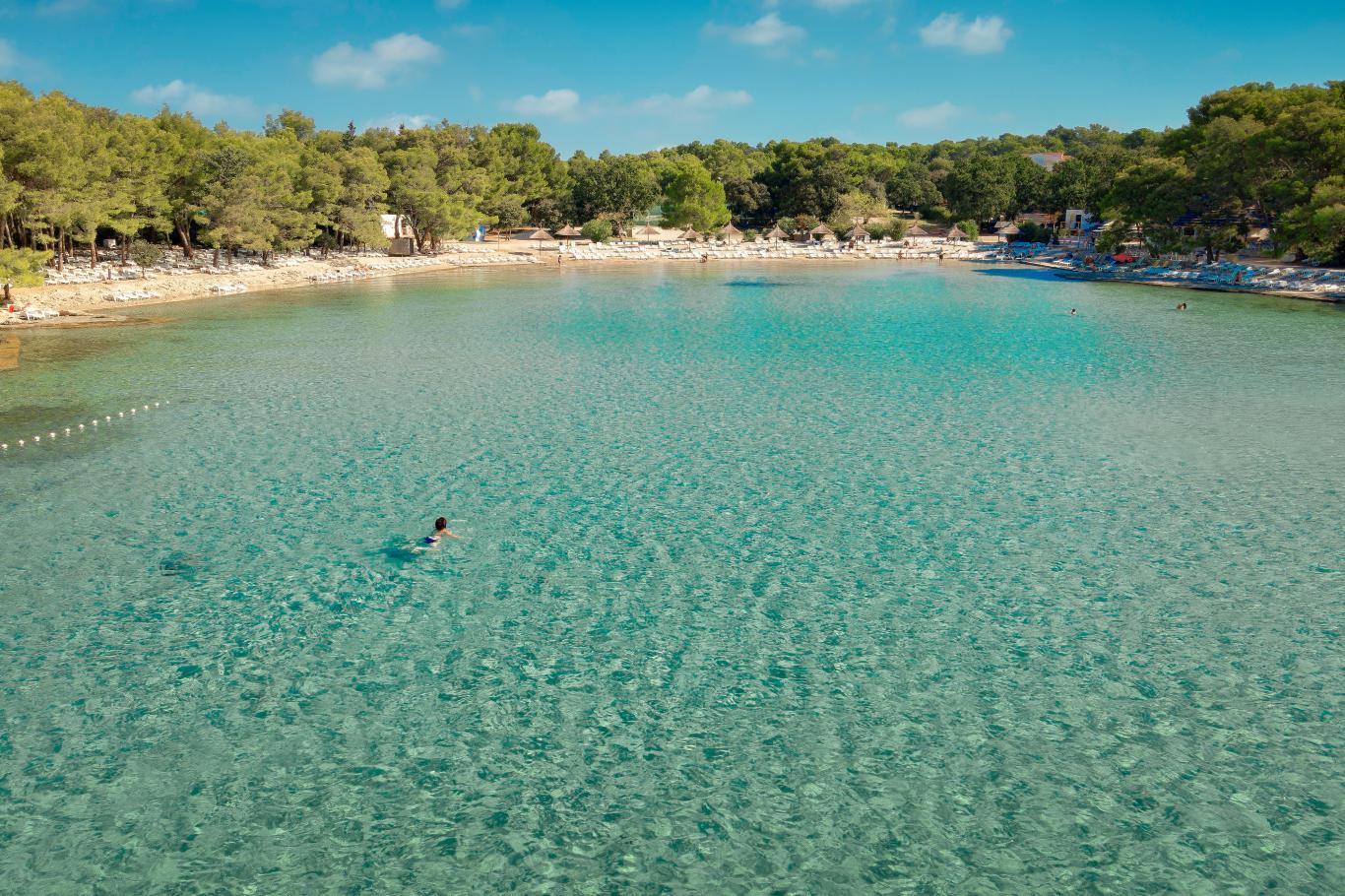 If you prefer jumping in the water instead of walking into it, our eco resort's 1 kilometer long shoreline has rocky sections too, as well as wooden pontoons and piers, so you can jump into the clear Adriatic waters in Pakoštane in style. Needless to say, these are amazing sunbathing spots as well, so you get your vacation tan on.
Bungalows - all inclusive
Premium Glamping Home - all inclusive
BEACH INFO
DECK CHAIRS

ENTERTAINMENT

KAYAK

SAILING

SUN UMBRELLA

VOLLEYBALL

WINDSURF
please do not leave your towels on the deck chairs
please do not remove the deck chairs from the beach